Calcium is an essential mineral for our bone health. Almost 99% of the calcium in our body is stored in bones and teeth.
Deficiency in calcium results in Osteoporosis, a health condition in which our bones become weak.
The FDA recommended daily intake of calcium is 1000 mg.
We all know that all dairy products, such as milk, cheese, are rich in calcium.
But, some studies have found that a high intake of dairy products is associated with an increased risk of prostate cancer (1).
Therefore, we have listed 8 non-dairy calcium-rich foods.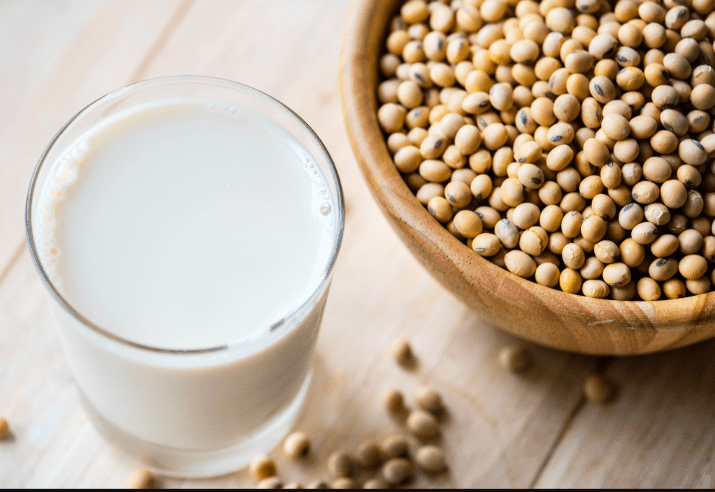 Non-Dairy Calcium-Rich Foods for Osteoporosis
1. Finger Millet (Ragi)
Finger millets are loaded with calcium, protein, iron, and fiber. They have a higher amount of calcium than milk and brown rice.
Calcium content in finger millet varies from 376 mg to 515 mg per 100 grams (38% to 51% of Daily Value) based on different cultivars (2).
2. Almonds
Among all nuts, Almonds are the richest in calcium. Almonds contain plenty of minerals that offer multiple benefits to skin, hair, and overall health.
100 grams of almonds contain 264 mg of calcium (26% of Daily Value).
3. Chickpeas (Chana)
Chickpeas are rich in magnesium and calcium. Like calcium, magnesium is also an essential mineral for bone health (3). Deficiency in magnesium increases the risk of bone fractures (4).
100 grams of chickpeas contains 80 mg of calcium (8% of DV) and 78.7 mg of magnesium (28% of DV).
4. Black Gram (Urad Dal)
Black gram is an excellent source of calcium. They are relatively high in magnesium too.
100 grams of black gram contains 138 mg of calcium (14% of DV),267 mg of magnesium (75% DV) and 7.57 grams of iron (58% of DV).
5. Soy Bean
Along with calcium, Soybean contains plenty of minerals like copper, iron, magnesium, manganese, and phosphorus.
100 grams of soybean contains 277 mg of calcium (28% of DV).
6. Fenugreek
Fenugreek is a great source of calcium and magnesium. Studies have found that adding fenugreek to your regular diet might help to reduce blood sugar levels (5).
100 grams of fenugreek provides 176 mg of calcium (17% of DV) and 191 mg of magnesium (54% of DV).
7. Mung bean (Moong)
Mung bean is high in calcium, fiber, iron, and nutrients, which offer many health benefits (6).
Mung beans provide 132 mg of calcium per 100 grams (13% of DV).
8. Curry leaves
Curry leaves are widely used by Indians in gravy and chutney. They contain a good amount of calcium, iron, and vitamins.
Curry leaves provide 830 mg of calcium per 100 grams serving (83% of DV).
Risks of Calcium Overdose
High calcium intake causes constipation and increases the risk of kidney stones. As per the FDA, the tolerable daily upper limit of calcium is 2500 mg.