Urad dal, also known as black gram (Scientific: Vigna mungo), is a highly nutritious lentil that originated from the Indian subcontinent. It is widely used by Indians across the country. Urad dal is the main ingredient of south Indian dishes like Dosa, Idli, and Methu Vada. Urad dal has plenty of minerals and packed with nutrients. Let's find out the 7 amazing health benefits of Urad Dal.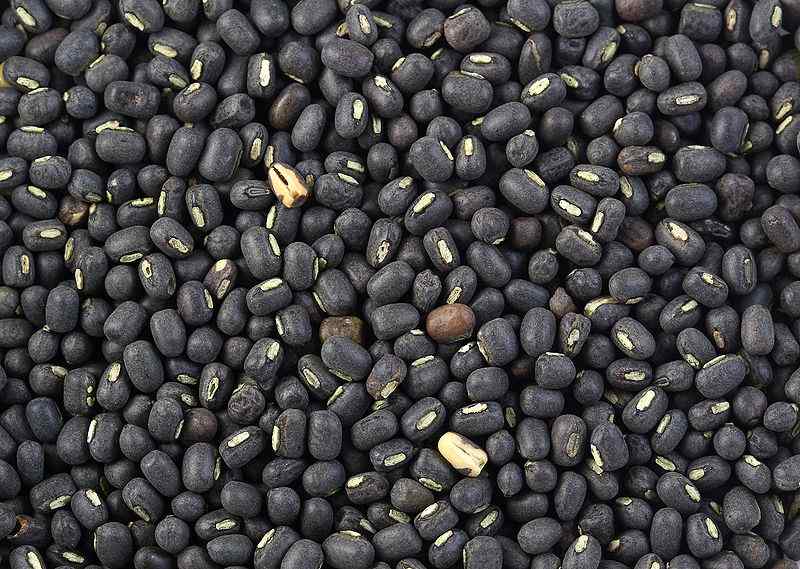 Health Benefits of Urad Dal (Black Gram):
Helps to lower Blood Pressure
Urad dal is a great source of potassium. It contains almost 983 mg of potassium per 100 grams.
Potassium helps lower the blood pressure by eliminating the negative effects of salt (sodium) intake (1).
Eases Constipation
Urad dal boasts a lot of fiber. It provides 18 grams of fiber per 100 grams, which is 72% of the RDI (Recommended Daily Intake).
Fiber improves your digestion and eases constipation. Furthermore, urad dal helps in weight loss too. Because fiber keeps you full and satisfied for longer.
Helps Reduce Blood Sugar Levels
Black grams have a very low glycemic index of 43 (2). Therefore, they will not raise your blood sugar levels immediately.
Also, black grams are exceptionally high in antioxidants. These antioxidants can help you regulate blood sugar levels and reduce the risk of type 2 diabetes (3).
Keeps Anemia Away
Iron is an essential mineral for our red blood cells. Deficiency in iron leads to anemia.
Urad dal is very high in iron. 3.5 ounces (100 grams) of Urad dal provides 7.57 mg of Iron (58% of the RDI).
Hence, regular consumption of urad dal can help you prevent anemia.
Improves Bone Health
Urad dal is incredibly high in magnesium and calcium.
3.5 ounces (100 grams) of urad dal provides 267 mg of magnesium (75% of the RDI) and 138 mg of calcium (14% of the RDI).
Both of these minerals are very important for the health of our bone and teeth.
Additionally, studies show that taking magnesium regularly might help you to prevent bone fractures (4, 5).
Rich in Protein
100 grams of urad dal provides 25.21 grams of protein, which is 50% of the recommended daily intake. This makes urad dal an inexpensive protein-rich food.
Improves Immunity and Reduces Diarrhea
Urad dal is rich in zinc. 3.5 ounces of urad dal (100 grams) provides 3.35 mg of zinc (35% of the RDI).
Zinc is an important mineral for our immune function. Additionally, zinc can help to treat diarrhea and speed up the wound healing process (6).
Side Effects of Urad Dal
A high intake of urad dal can increase the amount of uric acid in our body (7).

Therefore, those who are diagnosed with kidney stones should stay away from consuming urad dal.